Case StudiesBranding Programs
It starts with a New Logo:
This new logo design is an evolution of the existing symbol which was ready for an update.
The customer didn't want to get away from the original chef that was beloved by a lot of local Wauke-shites.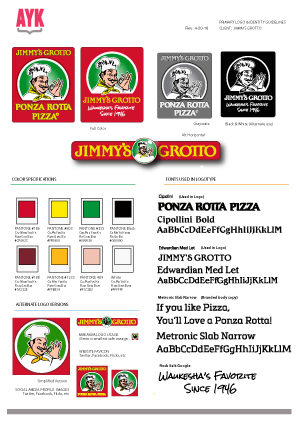 Animated version of the Jimmy logo
This is to be used on a new outdoor electronic sign and the menu system as well.
Logo Guideline Sheet
:
This is a .pdf file that lightly details usage, color, typestyles and offers some variations for your logo.
Since this is in the .pdf format, it can be emailed and used as "vector" high resolution artwork for your printer, signmaker, screenprinter or embroiderer. Anywhere you need to sent art and maintain graphic standards
[Click on preview image to enlarge.]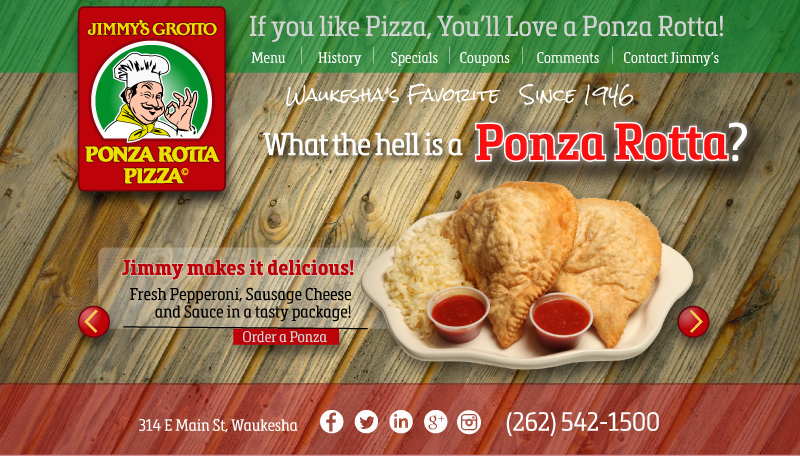 New Website
This original concept was created and sent to a Wordpress developer. The slider shows different dishes the Jimmy's produces. Originally I proposed online ordering but now the "call to action" button sends the customer to the Menu and/or Phone ordering.
We set out to brand the Ponza as the original item that it is while showing just how long Jimmy's Grotto has been doing what it's doing. Check it out! It is almost what I originally envisioned. Jimmy's Grotto website.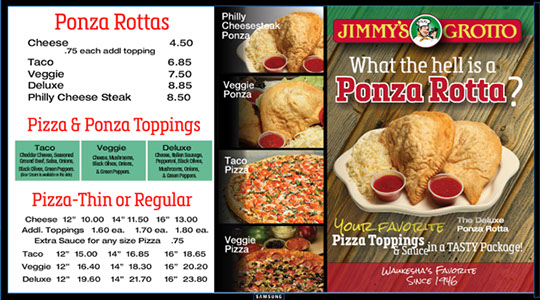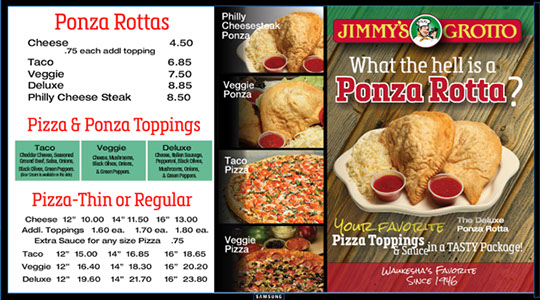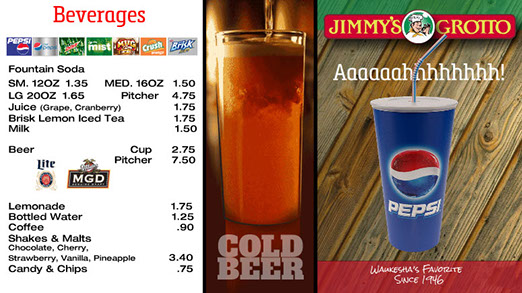 New Digital Menu System
The new logo is all over this new digital menu system which consists of 2 - 55" Samsung monitors mounted over the ordering area at Jimmy's. Each board has it's own independent processor which runs an attractive animated menu. These consist of 3 panels each. a keyboard on the counter enables the customer to pause the menu if they need more time. Once the button is pushed it holds for 20 seconds and then continues the loop. The menu can be updated via an email app that is on the processor itself.
The graphic composition breaks the menu into order panel, individual items in the middle and a creative sell panel on the right.
T-Shirt
s

/Apparel

Once you have a new logo, why not come up with some snappy slogans and a new t-shirt? The Grotto sells these in their on-line store via the Jimmy's Grotto website. This is actually 2 shirts, the front is the attractive new Jimmy logo and the backs will have different graphics. Not only are these a profit center, they also promote the brand and that is what we like:-)

There will be many more shirt designs to come.
Ball Cap
A custom Baseball cap for the Jimmy's Grotto softball team. This cap is also available for sale in the online store.
Jimmy Bandana
A custom bandana that folds over to act as a "dew rag" for riders and cooks.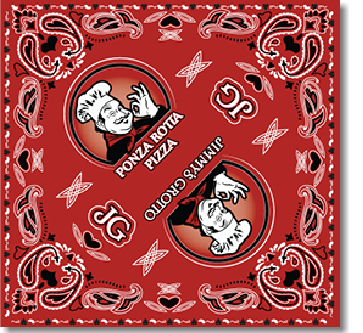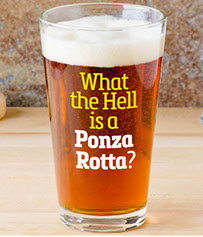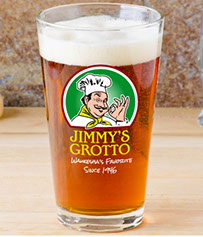 Glassware
Jimmy pint glasses, the perfect accompaniment for a Ponzo Rotta is a cold glass of beer! Like the tshirt, the glass will be 2 sided with the Jimmy logo and slogans. These are also available in the Jimmy's Grotto online store as well.
Specials Magnet
Keep track of consistent daily specials with a magnet on your frig! This is used in several other places as a graphic as well. Approx size: 7" x 4"
A great way to keep track of the days of the week!
Car Top Delivery Signage
This is magnetically attached (w/ alternate strap)
Illuminated and powered by the lighter outlet in the vehicle.
This acts as a mobile billboard!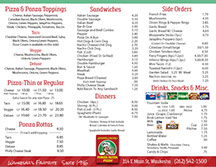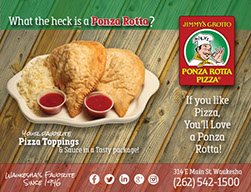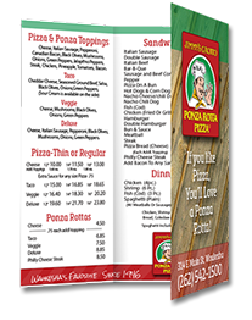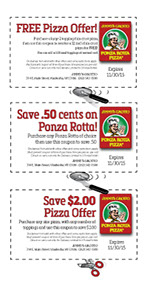 Tri-fold Print Menu & Coupons
Tri-fold menu for take out customers that matches the website and electronic menu system.
Contact me with questions or for a quote